It had always been a regret that I had never seen Paul Weller in concert. I should have gone to his Victoria Park gig in 1998, but my parents wouldn't let me travel to London with two older boys. Better late than never, I jumped at the opportunity to go home to Cardiff to see him play in the magnificent surroundings of my favourite castle (everyone has one, right?)
Fresh from my success at getting down the front for Toploader in Liverpool the previous month, I made up my mind that I would do the same for Weller. I knew that I would have more competition, but I was prepared to get there as early as possible and sprint to the stage if I had to.
Of course, these things never go to plan. I arrived at the castle ten minutes after the gates opened. But if there's one thing I have come to realise from hanging around outside Liverpool's stadium gigs recently, it's that people don't care too much for the pre-show anymore. They would rather have a drink or two first, then turn up minutes before the headline act. Each to their own, but I'm the kind of girl who has to sit through all the trailers before a film at the cinema. It's all about the experience as a whole for me.
As soon as I was scanned into the castle grounds, I could see that I would have no problems getting to the front. Of the few people who had entered before me, most had gone to the bar. I legged it to the stage and took my spot at the front, only separated from the barrier by one person (a brunette in a denim jacket who could have been my twin).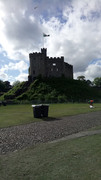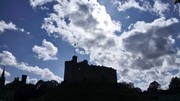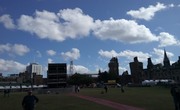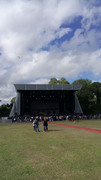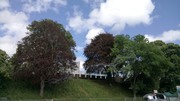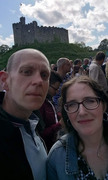 Soon it was time for the first support of the day, Steve Mason. A nice bit of indie rock and some crowd banter set the atmosphere up nicely for the rest of the evening.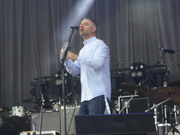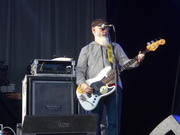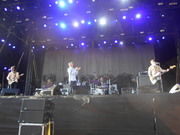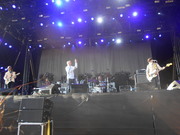 Next up, Miles Kane. I have to admit that I didn't know much about him beforehand, but the receptionist in my hotel was a huge fan and told me that I was going to be in for a treat. They weren't wrong. Miles' energy and charisma never let up and he had the increasingly large crowd eating from the palm of his hand. Most of the setlist consisted of songs from his latest album Coup De Grace. Suffice to say I have now obtained a copy for myself and Miles has a new convert!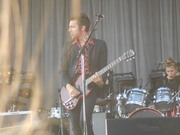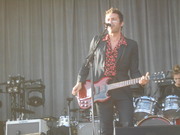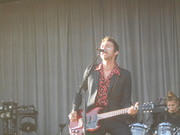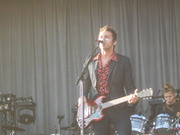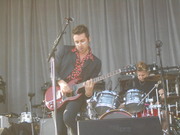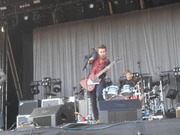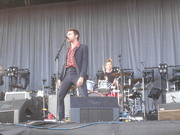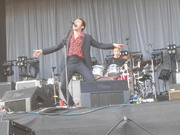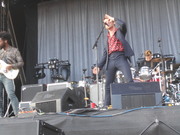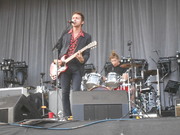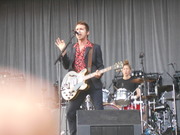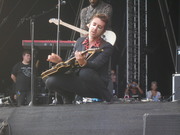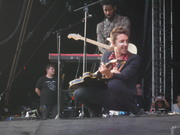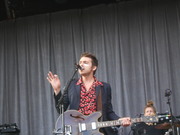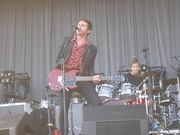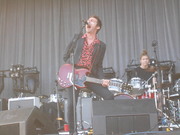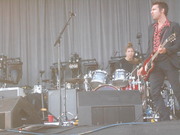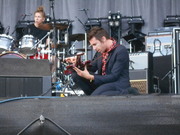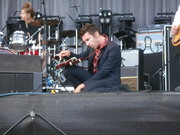 As the sun set and the capacity crowd filled the grounds, the atmosphere reached its peak as The Beatles' Tomorrow Never Knows blasted across the venue and Paul Weller and his band took to the stage.
By this point I was now front row against the barrier, right in front of Weller's microphone. It turned out that my twin and her friend were only there to see Miles and they wanted to give up their space for true Weller fans. I grabbed the opportunity with both hands and spent the entire evening gazing up at one of my musical heroes as he powered through a career-spanning setlist that rolled back the years.
I have not seen Weller looking so motivated and happy for years. It was thrilling to hear some of my favourite Jam and Style Council tracks, as well as a solo selection based heavily in the mid to late nineties when I first became a Weller fan. The crowd loved every minute and Paul fed off our energy. By the time he finished with Town Called Malice, I was in heaven.
Being back in Cardiff is always an emotional experience, but Weller made my first night totally magical. I'll be buzzing off it for years to come.