Our first ever attempt at Christmas cake and it turned out perfectly!
Step-by-step, using the alcohol-free
Classic Christmas Cake recipe
from Billington's. We halved the recipe and left out a few spices that we couldn't find in our local Sainsbury's and dates because we don't like them.

Sliced and perfectly moist and yummy!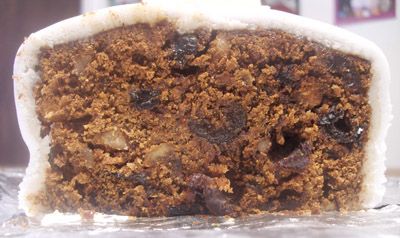 Our first attempt at Stollen, which also worked out nicely :)
Step-by-step, using
Delia's recipe
.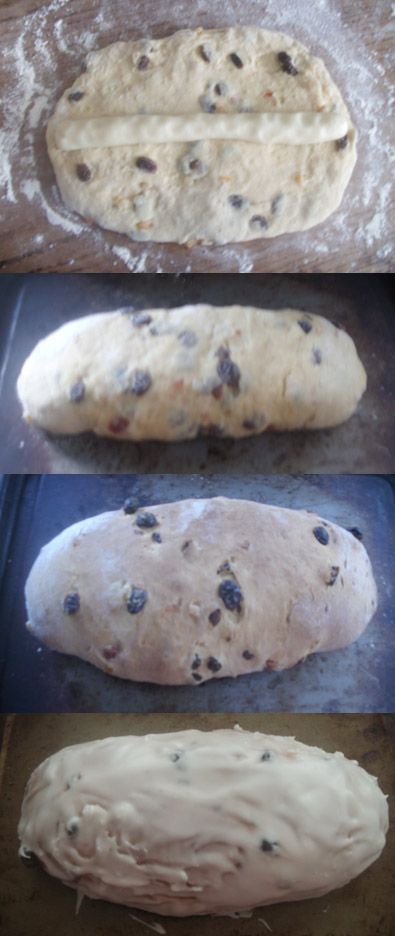 A couple of delicious slices
Our annual gingerbread house
Step-by-step, using an old traditional recipe

Gingerbread biscuits and men from the leftover mix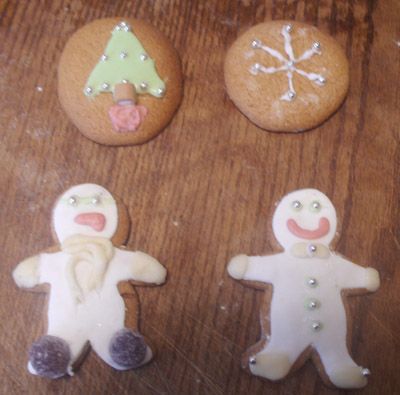 Gingerbread Rachael (Resident Evil Revelations) and Wonder Woman
And finally, our delicious first attempt at Chelsea Buns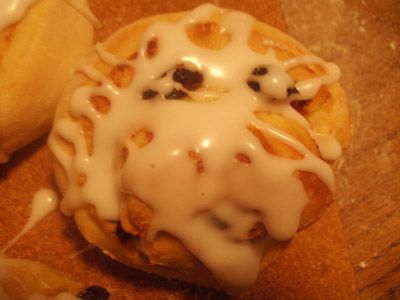 Step-by-step, recipe from
The Great British Bake Off at BBC Food