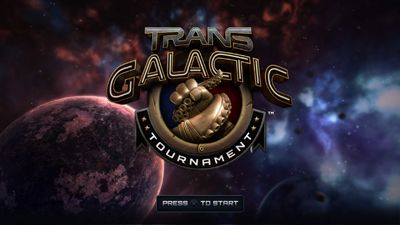 Trans-Galactic Tournament is a free-to-play multiplayer arena battler for PS4 which does not take itself seriously. A wrestling-style commentator yelling "oh, the humanity" while someone twice your level slaughters you says it all!
In our first hour we played the tutorial - always handy - which takes all of thirty seconds before you can delve into the multiplayer action.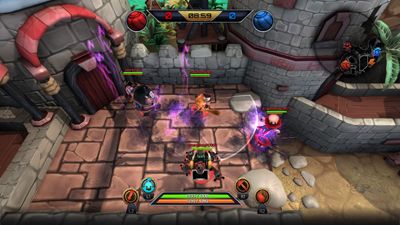 The first mode you can play is Plunderball, which is basically Capture The Flag. We spent half the time yelling "Circle" at the TV because our teammates didn't know how to score once they'd made it back to our base with the opposing team's ball. In fairness we only knew because we spotted it in the Tips & Tricks section, but it made us feel superior and all-knowing despite not having played this kind of game much before. This often resulted in a loss, but sometimes the other team had no clue either so we mercilessly cackled and beat them up before they figured it out! I'm sure people will twig before long though!
Then we unlocked Conquest, where you capture and defend mini-bases dotted around the map, and then the death-match style Annihilation which is just an excuse for 4 on 4 mayhem!
We ended our first hour at level 8, with a few new skills and upgrades and a great sense of satisfaction. And a longing to play SSX thanks to the infectious soundtrack...
If you like multiplayer battle games, this is great fun. If you don't, give it a go. It's free, easy to pick up, less than 2GB of your hard drive, and it may suprise you.
For more gameplay videos of Trans-Galactic Tournament (and others), please visit our
YouTube Channel.