High Atop The Shrouded Barrow
Nearest Wayshrine: Bleakrock
Head East from the Wayshrine until you reach a road cutting through the snow. Follow it to the South and turn left at the end. Follow this road up the hill and up to Skyshroud Barrow via either staircase. Continue up the central stairs ahead, then go up the wide stairs to the right. Go straight ahead towards the entrance and you will see the Skyshard behind a rock in front of the central support pillar of the Barrow.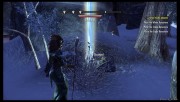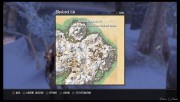 A Hollow Victory Beyond The Iceflows
Nearest Wayshrine: Bleakrock
Head North from the Wayshrine, crossing the icy water until you reach the campfire near the entrance to Orkey's Hollow. The Skyshard is just to the right against the rocks.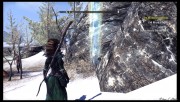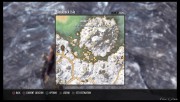 To Dig Too Deep Would Be No Folly
Nearest Wayshrine: Bleakrock
Take the road to the South West of the Wayshrine, over the bridge and then left at the fork for Hozzin's Folly. Head North West through the smouldering town, following the wooden boardwalk to the cave entrance. You need to be on a quest to enter the first time, but it will then be available for all future visits. Inside, follow the path to the left and down the slope. At the end of a boardwalk you will a hanging crate, with the Skyshard just beyond on the right.