Exposed To Sky, Surveying The Strand
Nearest Wayshrine: Khenarthi's Roost
Go South East from the Wayshrine to Eagle's Strand. The Skyshard is hard to spot against bright sky in the fort tower here. Go up the spiral staircase in the tower to find the Skyshard.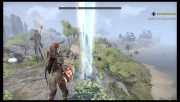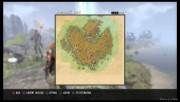 Southern Temple's Hidden Jewel
Nearest Wayshrine: Khenarthi's Roost
From the Wayshrine look East to see the Temple Of The Crescent Moons. Go up the Temple steps and then around on either side to find the Skyshard on an altar behind the building.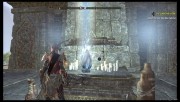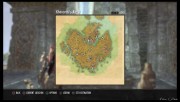 Wooden Bones, Awash In Ruin
Nearest Wayshrine: Khenarthi's Roost
From the Wayshrine go North and down the stairs. Turn left at the roundabout and follow the path downhill. Take the right fork and join the road heading West all the way to Shattered Shoals. Take the left dirt path down to the beach and then follow the coast to the North West. When you reach water swim towards the large rock in the distance, go past it on the left and the Skyshard will be ahead on the next island.
This Skyshard clue used to read "Along An Inlet Through The Moon".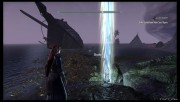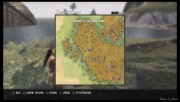 Abandoned Before Mourning
Nearest Wayshrine: Khenarthi's Roost
Go North East from the Wayshrine down two sets of steps and continue along the road heading East. Facing the entrance steps to The Temple Of The Mouning Springs look South to see the Skyshard next to a temple wall.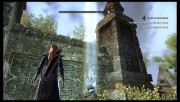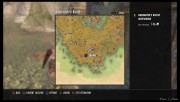 Sighted By Serpents In Mistral
Nearest Wayshrine: Mistral
From the Wayshrine head West across the bridge to the Embassy bulding. Go around the back of the building to find the decked dining area. The Skyshard is to the right of this.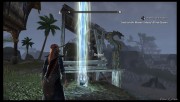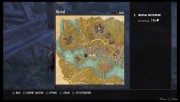 Surly Root-chewers Burrow Nearby
Nearest Wayshrine: Mistral
Go East from the Wayshrine, down the boardwalk, then turn right and cross two bridges to the mainland. Follow the path and then head North West to Windcatcher Plantation. Go down the slope North East to Bolga's Hunting Camp. Then turn left and head West following the cliff around to the South. You will find the Skyshard to the right of the kwama mine entrance.