Hidden Near The Highest Hut
Nearest Wayshrine: Dhalmora
From the Wayshrine follow the road North, up the hill. Once you reach the hut area, head North West behind the largest hut. You will see a tall twisted mushroom. The Skyshard is behind a large pointed rock to the right of this.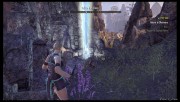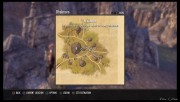 In The Fort, Just Around The Way
Nearest Wayshrine: Fort Zeren
From the Wayshrine look South to see the large Fort Zeren Keep building right in front of you. Go around the back of this to find the Skyshard.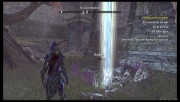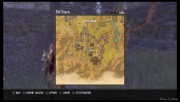 About To Set Sail
Nearest Wayshrine: Foyen Docks
Head East from the Wayshrine towards the tall ship in the centre of Bay Foyen Dockyards. Climb the ramp to board the ship, turn right and climb the stairs. The Skyshard is in a wooden crate immediately to your right.