Stros M'Kai CE Treasure Map
Nearest Wayshrine: Port Hunding
Head South East from the Wayshrine and go through the large archway. Follow the main road, taking a right at the fork, until you pass the Open Marketplace. Turn left and cross the bridge, then continue following the road to the right until you reach the Overlook Tower. Head around to the left just after the small wall, to find the Dirt Mound on a sandy patch behind a large rock.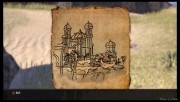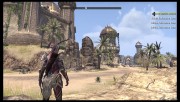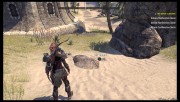 Stros M'Kai Treasure Map I
Nearest Wayshrine: Saintsport
Head North East from the Wayshrine until you reach the sand dunes (you will see a lighthouse in the distance). Go North into the water and swim in the direction of the tall ship. Leave the water at the grassy slope of the red ruin and move around to the left of the structure to discover the Dirt Mound.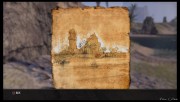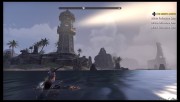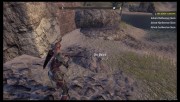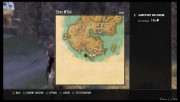 Stros M'Kai Treasure Map II
Nearest Wayshrine: Port Hunding
Make the long trek South West of the Wayshrine, passing beneath numerous arches until you reach the Pillar Of The Singing Sun island. The Dirt Mound is situated in grass East of the large pillar, against the rocks.