Pictures from our visit back home to Cardiff in February 2017. The main purpose of our trip was to spend a few days at the
Welsh Open Snooker
, but we made sure to factor in a day or two extra to allow us to revisit our old haunts.
We arrived in Cardiff on a freezing cold, rainy Sunday which made the long walk from the temporary Sophia Gardens coach station even more of a trek. But there's never a bad time to be walking the Taff Trail towards the Principality Stadium and Castle, and we enjoyed being back on home soil between shivers!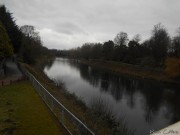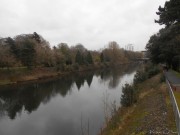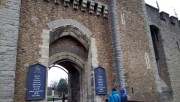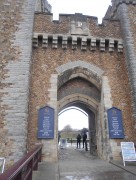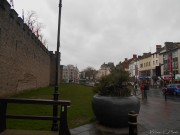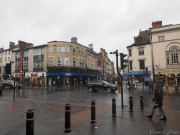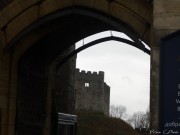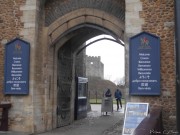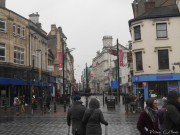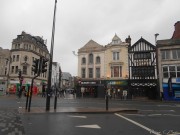 We were not allowed to check in to our hotel in the City Centre until 3pm, so with hours to pass we decided to brave the cold and enjoy one of our old walks down Lloyd George Avenue to Cardiff Bay. If we thought the City Centre was sub-zero, it was even worse down at the coast. We've walked across the Barrage in all weathers over the years, and have never experienced discomfort like it - even when parts of it froze like an ice rink during the snow of 2015. However, the extreme weather kept people inside and we took advantage of having the area more or less to ourselves for some photo opportunities. For old time's sake, we then warmed up on the comfy sofas of the Millennium Centre's foyer before heading back to town, taking an opportunity to look at the derelict railway station on Bute Street which has had the old barricades removed in preparation for redevelopment.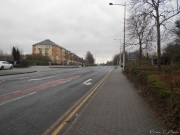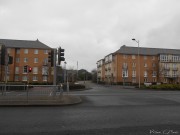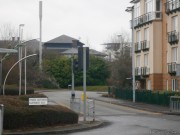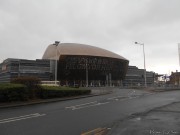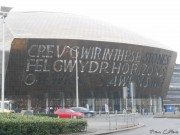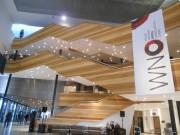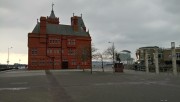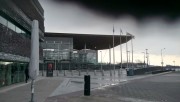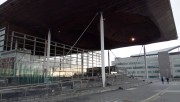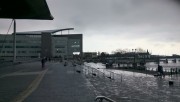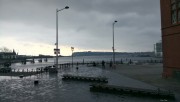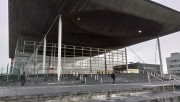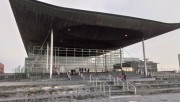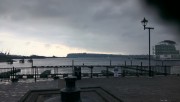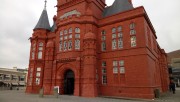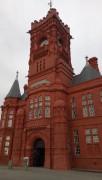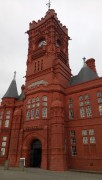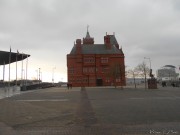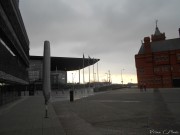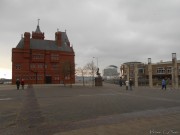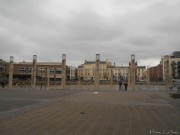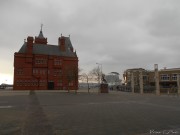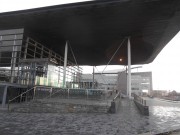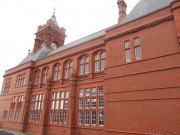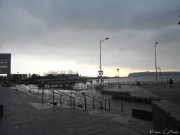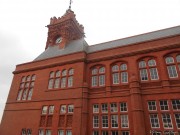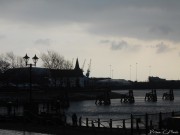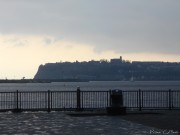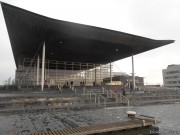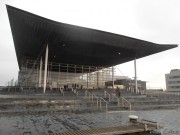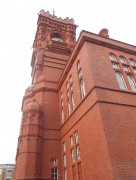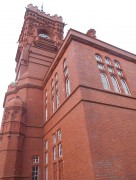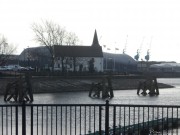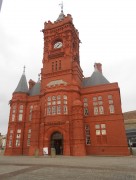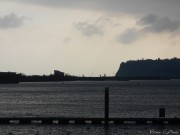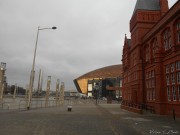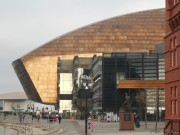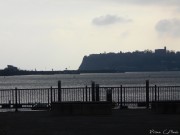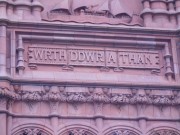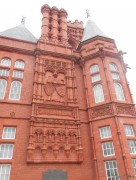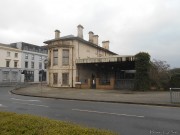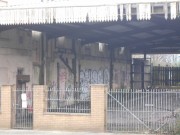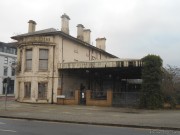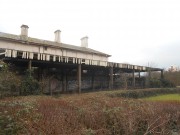 Six Nations time is always very festive in Cardiff and we were pleased to see lots of Welsh Rugby banners around the City Centre on our way back to our hotel. But by now we were ready for a nice rest in the warm, so finally checked into our hotel where we remained until the evening.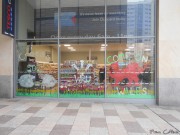 Requiring a few essentials from Tesco, we took a walk around the St. Mary Street end of town where we took the opportunity to visit a new pub which had popped up since we moved to Liverpool. Kong's is a video game bar full of classic retro titles like Track & Field and Outrun 2, which is just up our street. We were the only ones in there at the time, and we were too tired to have a go of any of the machines, but it's a lovely little venue which we're sure is full of atmosphere at busy periods.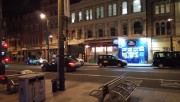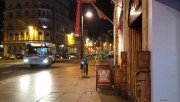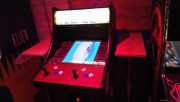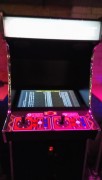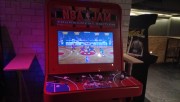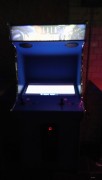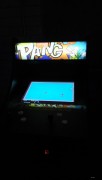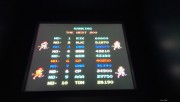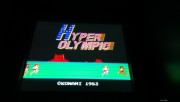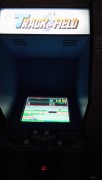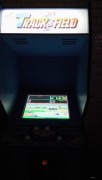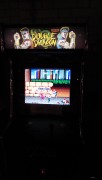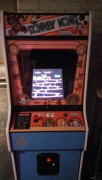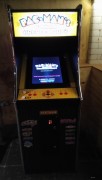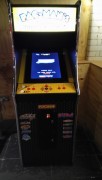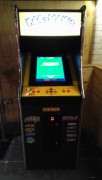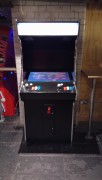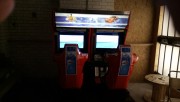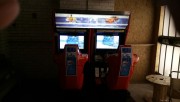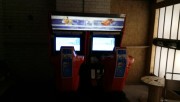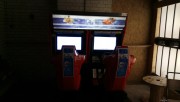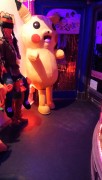 Once back at our hotel, it was time for sleep before the Welsh Open, where we ultimately enjoyed twenty-eight hours of Snooker in the Motorpoint Arena without ever seeing daylight for two days! Soon it was Wednesday, our final day in Cardiff. The weather was still miserable, although it was at least a bit milder, so after a few pictures from our hotel (including the lesser-seen back yards of the Queen Street shops), we decided to buy a couple of Day Rider tickets on the bus to make our tour of the city all the more comfortable.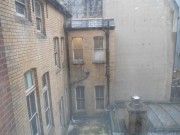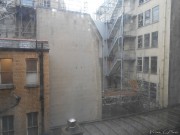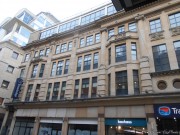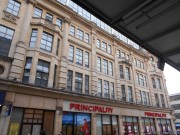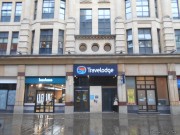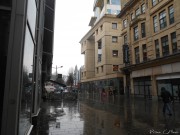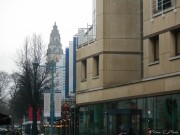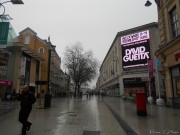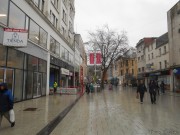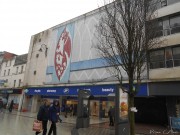 Our first stop was Leckwith, where we enjoyed reminiscing about our previous visit in July 2016 for the
Wales Football Homecoming
, before heading over to the retail park for some shopping and lunch.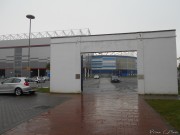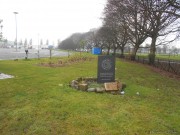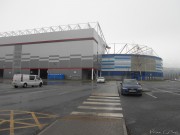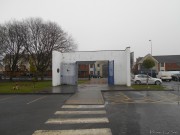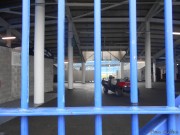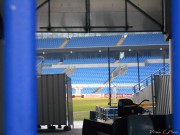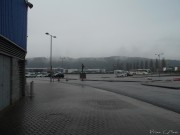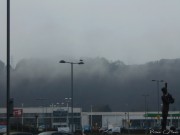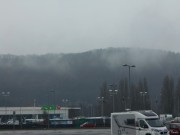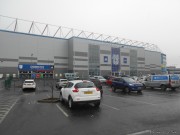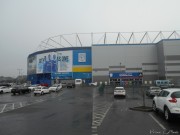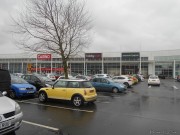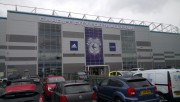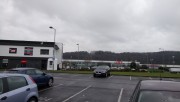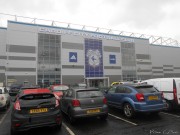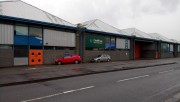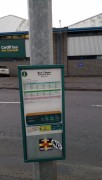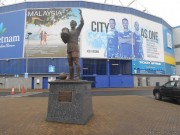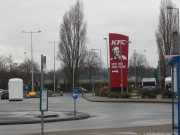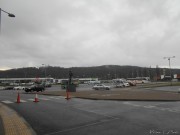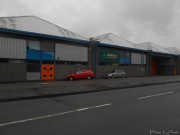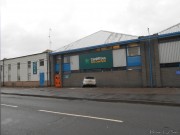 Next on our to-do list was Llandaff. We used to walk up the Taff Trail from the Bay to Western Avenue on a regular basis before moving away from Cardiff, a long trek which provided the reward of the peace and tranquility of the Cathedral at the end. The sun had come out by this point and we enjoyed a little rest in the Old Bishop's Palace, commenting as always about how it would be a perfect location for a bit of Elder Scrolls cosplay!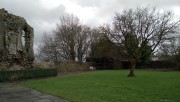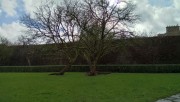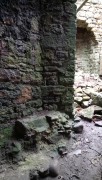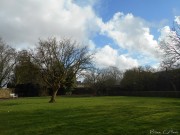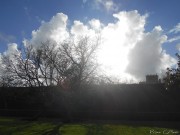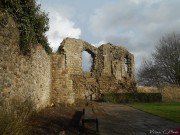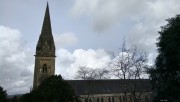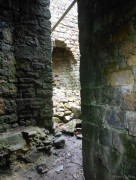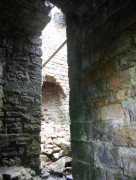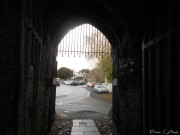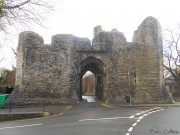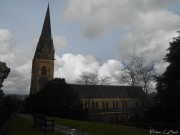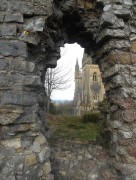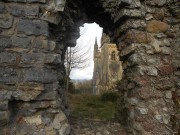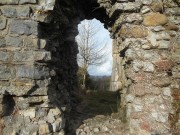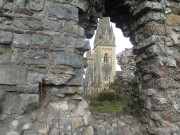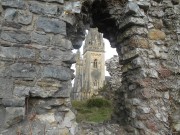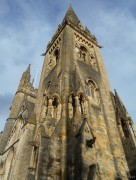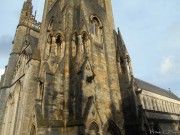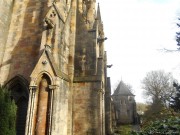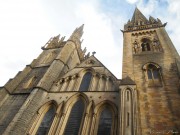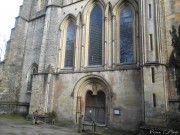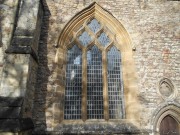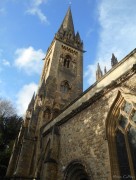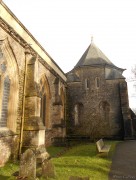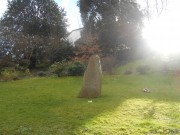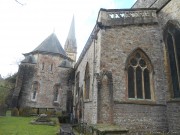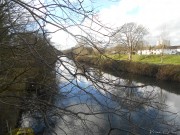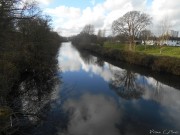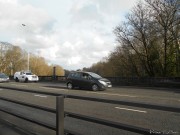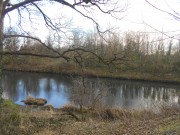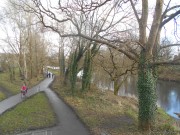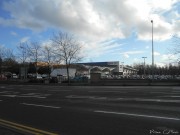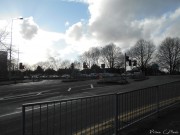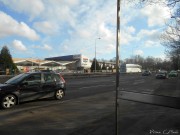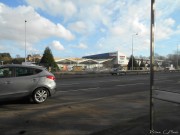 We spent the rest of the afternoon bussing around Cardiff to the various smaller shopping districts of Canton and Roath, before returning to the City Centre for a chippy tea. We took the advantage of some more photo opportunities, including the gorgeous chandelier in the Jury's hotel on Park Place, before catching the bus outside Pryzm (which will always be Zeus to us) to IKEA.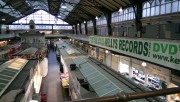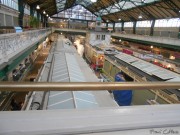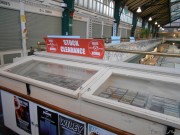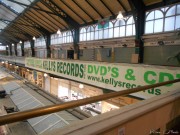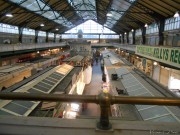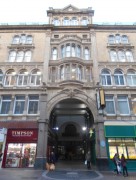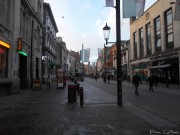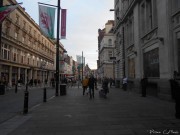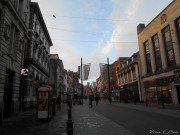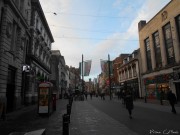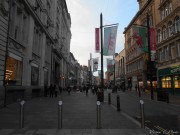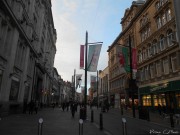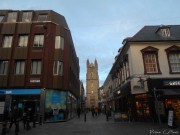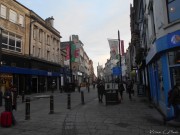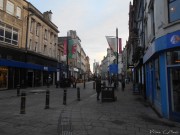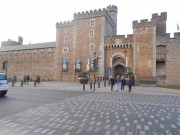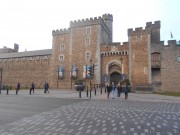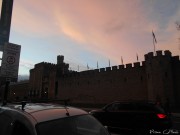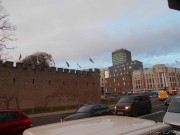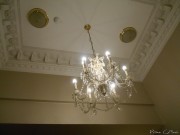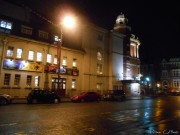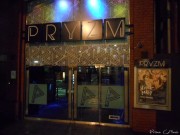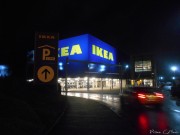 After a browse and some supper, we returned to the City Centre for some night time sightseeing, something which is becoming a bit of a habit on our travels. We couldn't believe how much the redevelopment of Wood Street had moved on since we visited in July 2016, and we're sure that many of the new buildings will be finished by the time we next return. We then lurked around the Principality Stadium, which was slightly surreal as just a few days before we had been watching the Wales V England Six Nations match in a sports bar in Liverpool!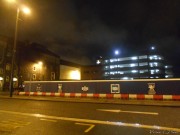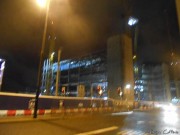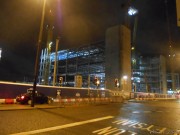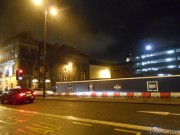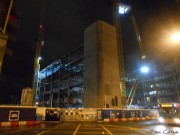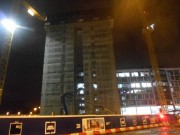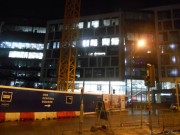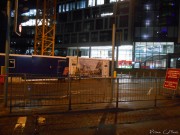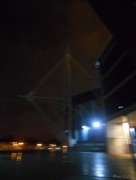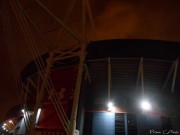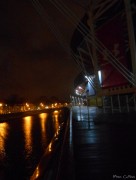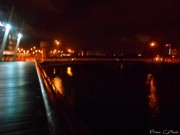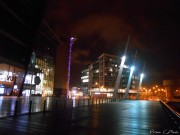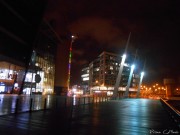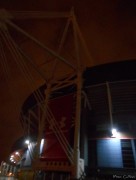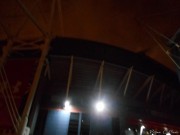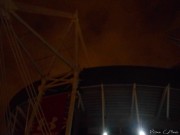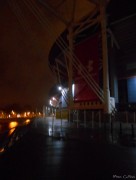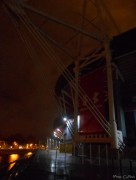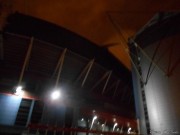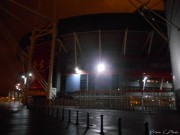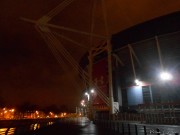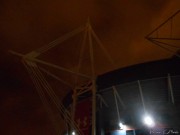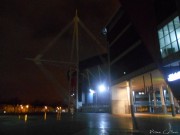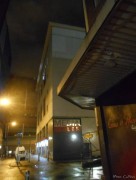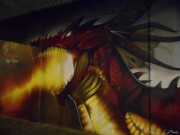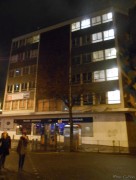 Finally, we decided to return to our original starting point and took a bus down to Cardiff Bay. We've had a night time stroll around the Barrage many times, most notably after the Welsh Open in 2015 when play went on so long that we had to walk back home to Penarth Marina at 1am. This time we went no further than the Doctor Who Experience, an old favourite, which we understand will probably be our last visit as it is due to close. Then it was over to Roath Basin, which seemed abnormally deep on this occasion, as if the water would displace onto the paving at a moment's notice. A swan came to visit us, and we wondered if it could possibly have been the one that we used to feed by simply throwing bread straight into his mouth. He seemed pleased to see us, either way!
We made one final stop at the Red Dragon Centre for another video game fix, before catching the last bus back to town and walking back to Sophia Gardens for our overnight coach to London, where our adventure would continue...