Gold Coast Treasure Map I
Nearest Wayshrine: Gold Coast
Head North East from the Wayshrine until you reach a small valley with an over-hanging rock to the right. Pass through the shadow of the rock and then turn right to find the Dirty Mound in a dark alcove.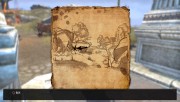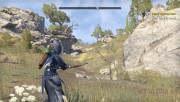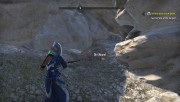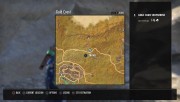 Gold Coast Treasure Map II
Nearest Wayshrine: Gold Coast
Head North from the Wayshrine and follow the path, passing the Dark Brotherhood entrance and climbing the hill. When you reach the circular stone structure with pillars, turn to the left and go halfway down the hill by the tree. Look left to see the Dirt Mound beneath a large rock.